general
Dork to play Hoboken, Ardmore, see shadow then endure 6 more weeks of summer
Thursday, July 17, 2008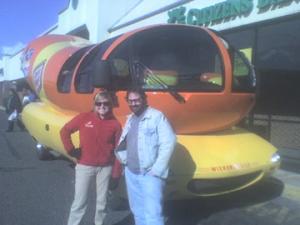 July, 17 2008 at The Goldhawk w/Steph Hayes
936 park ave, hoboken, New Jersey 07030
Cost : free

July, 19 2008 at Milkboy w/ Chris Cubeta and the Liar's Club and Steph Hayes
2 e. lancaster ave, ardmore, Pennsylvania 19003
Cost : $8Hi.

i won't take up much of your time. i've got a couple shows this week, to which i would like to hip you. One is in Hoboken at the Goldhawk. and as you know, gold is at an all time high, and hawks are more popular than doves, no matter what the polls say.

Anyway, this is the club that replenished my spirits mere hours after the pep boys-towing/extortion debacle that some of you may have heard me droning on and on about. god I'm boring...case in point. just yesterday, I'm sitting on my couch watching the MLB all star game* because that's what passes for fun these days, and they get to the bud light ad. the one where they're trying to get me to drink bud light with lime juice in it. and they tell me this. "bud lite, now with superior drinkability"

Superior drinkability? seriously? ok, in that vein, lemme just tell you this. I've got two shows today and I'm proud to announce that both shows will feature my songs, which are now 20% more listenable.

if it wasn't true, i couldn't say it on the internets.

anyway, the thursday night show is in Hoboken, right near that cobblestone pike on which my ex girlfriend used to pedal. and then saturday I'm playing at Milkboy in Ardmore. I know you're saying, "hey, but I'm lactose intolerant, and i like girls, how can i possibly set foot in Milkboy; let alone Ardmore?

well, i checked with the management and found out that much like a blowjob or a poop deck or antifolk itself, the name is sort of misleading. Note that this includes those of you who like to keep it kosher. you can come, just be Pareve (or dairy) fool.

anyway. both of these shows are gonna be good because I'm playing them with my dear friend, and fellow girlwatcher, steph hayes. matter of fact. you know how gary marshall never makes a film without that hector guy?*** well I'm getting to be like that with steph. matter of fact i've got some very cool shows with her this fall, but i don't wanna get ahead of myself. here. right now, lets concentrate on finishing up the summer. i believe the members of Bill W's cult tell you to take it one day at a time. which of course begs the question, what ever happened to bonnie franklin...hang on. lemme see...ooh, the news is not good. last sighted playing Virginia Wolf at a dinner theater in Pittsburgh PA, 1999...ok, that's bringing me down...but hey, Mrs. van halen is a hottie again. which really must piss off Kirstie Alley.

ok, enough of that. really alls i wanna say is i would love to see you thursday night in hoboken which is actually so nice, you almost forget you're in new jersey. and then saturday at milkboy in ardmore which is so nice you almost forget you're at an Adam Brodsky show.

anyway, come out and see me, i'll be the dork with the guitar, and the Ron Paul for Emperor, tee shirt.




*seriously, this is what i do for fun these days.**


**oh, the worst part is apparently the sumbitch went 14 2/3, but i went to bed after 8 figuring i'd gotten the gist.

***yeah, i know, "adam sandler and rob schnieder" would've generated more nods, but i don't wanna be either of those guys.